Bruised by Tanya Boteju is above all a story about growth. DayaWijesinghe is a teenager who bottles up her emotions and screws the cap on tight. After losing both her parents in a tragic car accident, bruises are the only way she feels in control. And roller-derby, well, that's a whole lot of bruising. After joining the team she feels her walls begin to crack as she forms deep connections and relationships with figures on and off the rink. Roller-derby evolves from simply being a pain-fest, to becoming something much more. Throughout the book Daya experiences dramatic change in acceptance, love, and healing.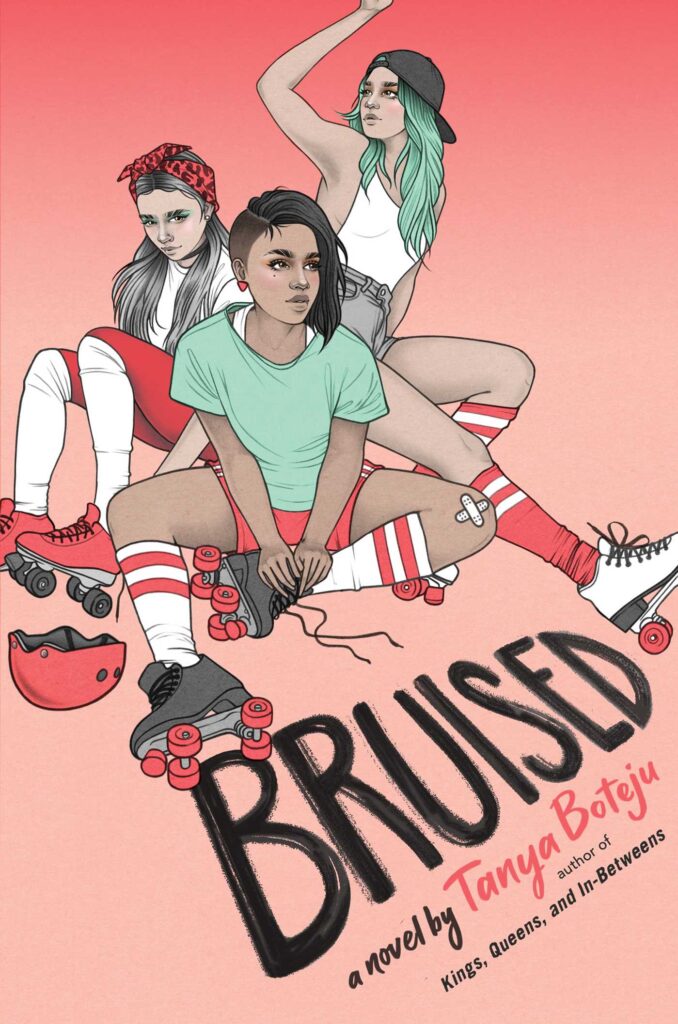 While the book itself doesn't necessarily stand out as a clear winner, with the writing being average and the plot not especially intriguing, I'm pleased with the amount of representation from LGBTQ+ characters. Too often our literature excludes characters like this from novels, or reduces them to nothing more than their sexual orientation or gender identity. Boteju includes a wide range of LGBTQ+ characters that have more traits and personality than simply being "gay." Although Daya becomes romantically involved with Shanti, their relationship does not supersede all aspects of Daya's personality and thoughts.
I didn't find this book to be a fan favorite, but I recommend Bruisedto anyone seeking more LGBTQ+ representation in novels, or interested in roller-derby!