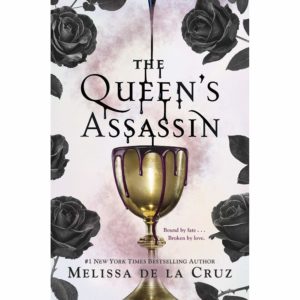 Shadow is a young girl, living with her two aunts in a small cottage (definitely gives off Sleeping Beauty vibes) training to be a noblewoman meant to go live in the castle with her mother – although it is never mentioned who her mother is or why she's training, although, the "who" and "why" is pretty clear from the start of the story, if paid close attention to.
However, Shadow is not in the mood to be all noble and dainty. She'd rather join and become a member of the Guild – a network of spies/assassins working for the Queen of Renovia – and fight for her country.
Caledon Holt/Cal is the Queen's deadliest, most feared assassin who does his job with utmost perfection, no wonder he's the queen's favorite. However, Cal didn't want to be a servant of the kingdom but was forced to take up the job, because of a blood promise made by his father. Now all Cal wants, is to find the scrolls that Queen wants and free himself from his duty and promise.
When Cal kills the King's brother, Grand Prince Alast, whilst saving Shadow (whom he doesn't know at the time), he is deemed a traitor and is sent to prison by the Queen. Shadow sees this as a way out of her imperial duties and hatches a plan to save Cal, by freeing him from prison and posing as his apprentice to help him in his mission. What she doesn't know is that Cal is just feigning the whole arrest, so as to complete the plan laid out by the Queen herself.
Unbeknown to each other's secrets and purposes, they both set out together to find the scrolls that hold all information regarding the magic in the country, and what could either be the uprise or the downfall of their kingdom, depending on who gets it. Along the way they're going to have to battle evil monks, suspicious hosts, each other, especially when it comes to their own feelings for one another that just seems to be growing…
Albeit a confusing start, the book manages to grasp the reader's attention within a few chapters. What I appreciated most about the book was its fast-paced plotline, diving straight into who the characters are, what they want, and how they are going to get it – the adventure starts off almost instantly, keeping your attention entirely fixed on every word. If you are a fan of fast-paced, fantasy books, this one is definitely an add-on to your TBR list.