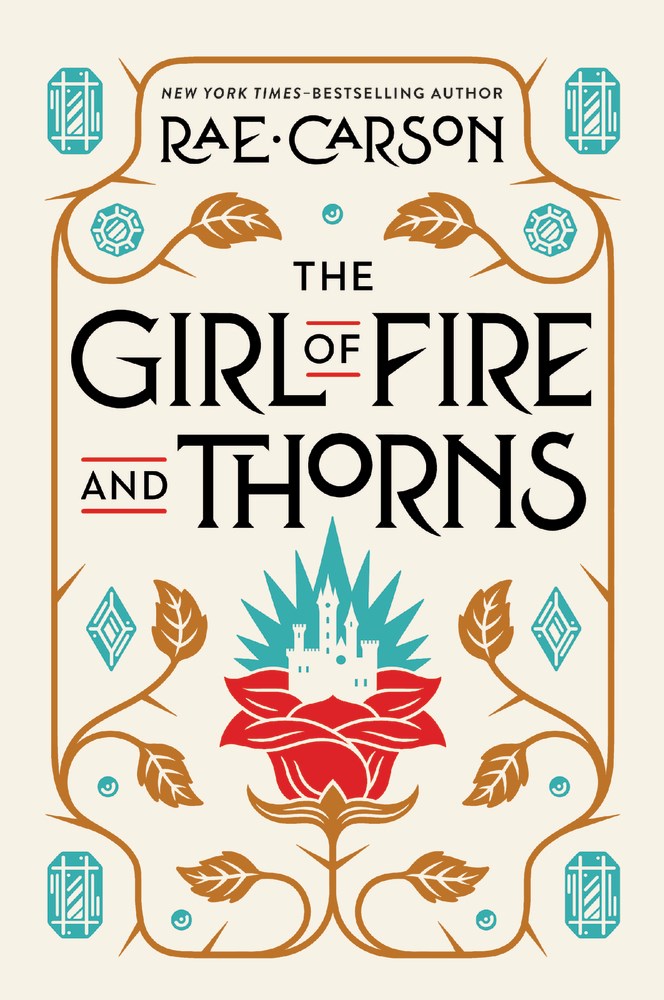 Wow. I devoured this series from start to finish, simultaneously dreading and yearning the ending. I have nothing but praise and applause for the writing, plot, characters, and overall feeling of joy this book brought me. The Girl of Fire and Thorns Trilogy by Rae Carson is truly an unforgettable adventure.
The story is broken down into three books—The Girl of Fire and Thorns, The Crown of Embers, and finally The Bitter Kingdom—that all follow the story of one heroic girl. Elisa has always felt out of place, an ugly monster compared to her beautiful sister. Born with a Godstone that deems her the chosen one, she feels anything but. When, on her sixteenth birthday, she is wed to a handsome king, she must find it inside herself to become the queen she never thought she could be. As war breaks out and enemies seek the power of her Godstone, she must find a way to use it or lose it. For the good of her people and the good of the world, she must hold great courage and become stronger than ever in the face of destruction.
There are so many things I love about this series but one of the most important is the growth and realness we see in Elisa's character over time. Unlike many fantasy novels, she didn't start confident and beautiful. She's described as pretty much useless, with a love for pastries above all else. She's unsure and weak, longing for acceptance with no idea where to go. Skip to the end of the book where she has become a regal and magnificent queen. She is powerful and strong, a badass woman who has lost, loved, and learned. I love her journey because it is not easy. Carson has created a female protagonist that is truly unique and independent, a person that other girls can relate and look up to.
Aside from Elisa's strength of character, the world that Carson has created is equally enjoyable. It's a fantasy realm with magic, swords, high seas, and giant castles. The storyline takes you on so many adventures that it's impossible to get bored, and even more impossible to put the book down. The side characters that Carson introduces are just as compelling and lovable as Elisa, bringing humor, romance, and comfort into the pages.
I'm sad that it ended so soon, but delighted to share my review, as it's one of the most enjoyable fantasy adventures series I've read in awhile. I highly recommend for anyone interested in that genre, and especially for those seeking an excellent female protagonist. – Kira K