by Dhonielle Clayton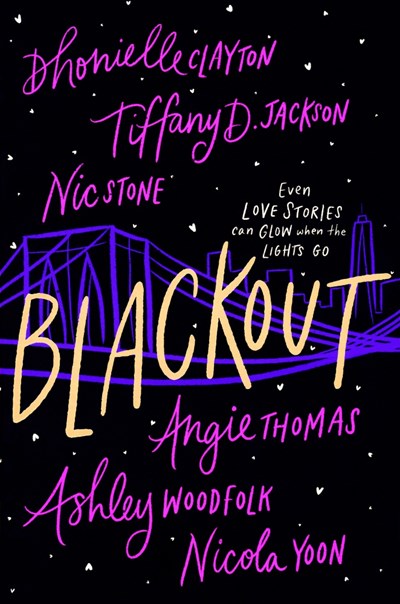 Blackout is a collection of intertwining black love stories by six different black female authors. All the stories take place in New York city during a heat wave that causes a city-wide black out. This book contains all different types of love, from self love to family love to romantic love, readers will be able to find a story they connect with.
This book was a great quick read, it's sure to make anyone having a hard time feel comforted. Elements such as timeline and imagery were done wonderfully making the book exciting to read. However, some of the dialogue, especially the slang, felt forced or unnatural. Personally, I could look past the dialogue and enjoy the description of New York city.
If you want to read more diverse love stories, consider picking this up. Not only are all the main characters black, but they all come from different socio-economic backgrounds, have different sexual orientations and relationships with their mental health.
Reviewed by Lynda Otero