by Katherine Locke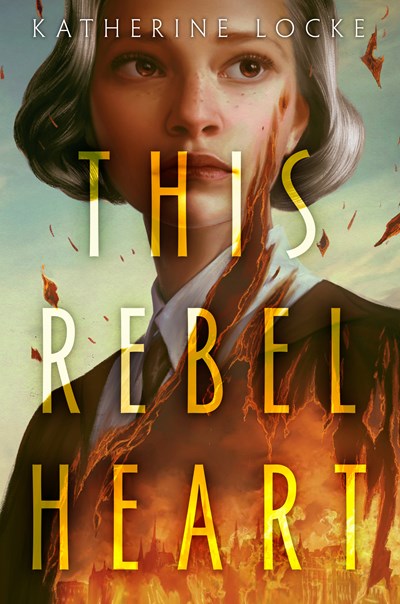 This Rebel Heart by Katherine Locke is a historical fiction story that centers a young Jewish woman named Csilla. Csilla lives in post-World War II Hungary. Her history within the city of Budapest runs deep: it was where she was born, raised, and where she lived with her parents until they were executed by the government for mysterious reasons. She also has a strong connection with the river in the city which has saved her life many times before. She must figure out how to reconcile her parents' past with her current life in an effort to bring about change and freedom in Budapest.
Locke used beautiful figurative language throughout this novel to illustrate the realities of Hungary at the time and truly transport the reader into Csilla's shoes. The magical realism made the story engaging, and I have also never read a young adult book set in Hungary during this time period. There is also LGBTQ+ representation included within a historical setting which is also rare. I did however, find it slightly difficult to keep track of all the characters and various storylines and conflicts. It also seemed exaggeratedly poetic at times.
Despite that, this book was eye-opening to a country and an issue that I knew little about. I would recommend this book to fans of historical fiction and stories that intertwine magic and reality.
Reviewed by Sophie Cornish