by Emily Inouye Huey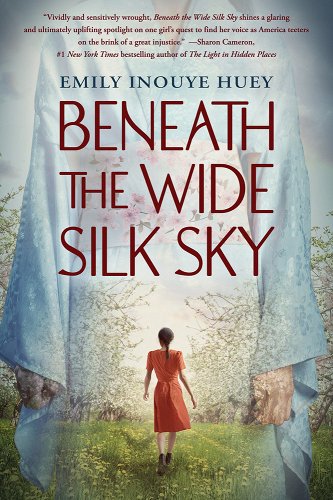 Beneath the Wide Silk Sky by Emily Inouye Huey is an eye-opening historical fiction novel that sheds light on part of WWll that was hidden and neglected for so long. Sam is a Japanese American teenager who lives on an island off the coast of Washington State. One day her family gets the news that Japan just bombed Pearl Harbor and suddenly everyone thinks the kind people who live in Japantown are spies. As the story progresses, the author uses Sam's love of photography to capture the protests, arrests, and other horrific but strong events that happen over the course of several months.
I enjoyed the strength in this novel, the perseverance that all the characters show. It's a really important topic because no one really knew that it was happening, if it wasn't happening in their town. I feel like the author did a really good job at describing how everyone's life changed after that one fateful radio announcement. The book could be a little slow for some people but I enjoyed the depth and character development.
        I would definitely recommend this book to historical fiction lovers and anyone who wants to open themselves up to an issue that was hidden from so many people. It's an amazing story.
Reviewed by Violet Willet